2020 IDA-FL Annual Conference is Going VIRTUAL!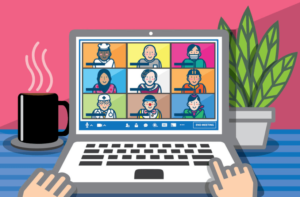 As the COVID-19 outbreak continues to evolve, the need to be socially responsible is of paramount importance. The IDA-Florida Board Members have worked diligently to ascertain the safest options for the 2020 IDA-FL Annual Conference. Out of growing concerns for the safety of our attendees, we have made the decision to shift to a fully virtual conference. We are planning to offer multiple webinar sessions on selected Saturdays in September and October.
We are excited to re-imagine our 2020 Annual Conference and are proactively creating a dynamic, interactive and virtual experience. Please know that our plan is to still provide our participants with the best expertise from leading experts in the areas of dyslexia who are transforming the science of reading in every classroom and into the fabric of today's educational system.
We are grateful for your continued support and look forward to engaging our community on a virtual platform. Please stay tuned and continue to visit our website for more information regarding the webinar sessions, dates & times, registration, and our exciting speakers, including Dr. Elsa Cardenas-Hagan!
You won't want to miss out on Dr. Cardenas-Hagan's presentation, Structured Literacy for English Learners!
---
Sponsor, exhibit, or advertise with IDA-FL to bring exposure to your company during our annual conference.
---
*Registration and program information not yet available
---
A Sneak Peek at Our 2020 KEYNOTE SPEAKER!
Elsa Cardenas-Hagan, Ed.D., CCC/SLP, CALT-QI
---
Share this page with your friends…